Book Review- The Rose Code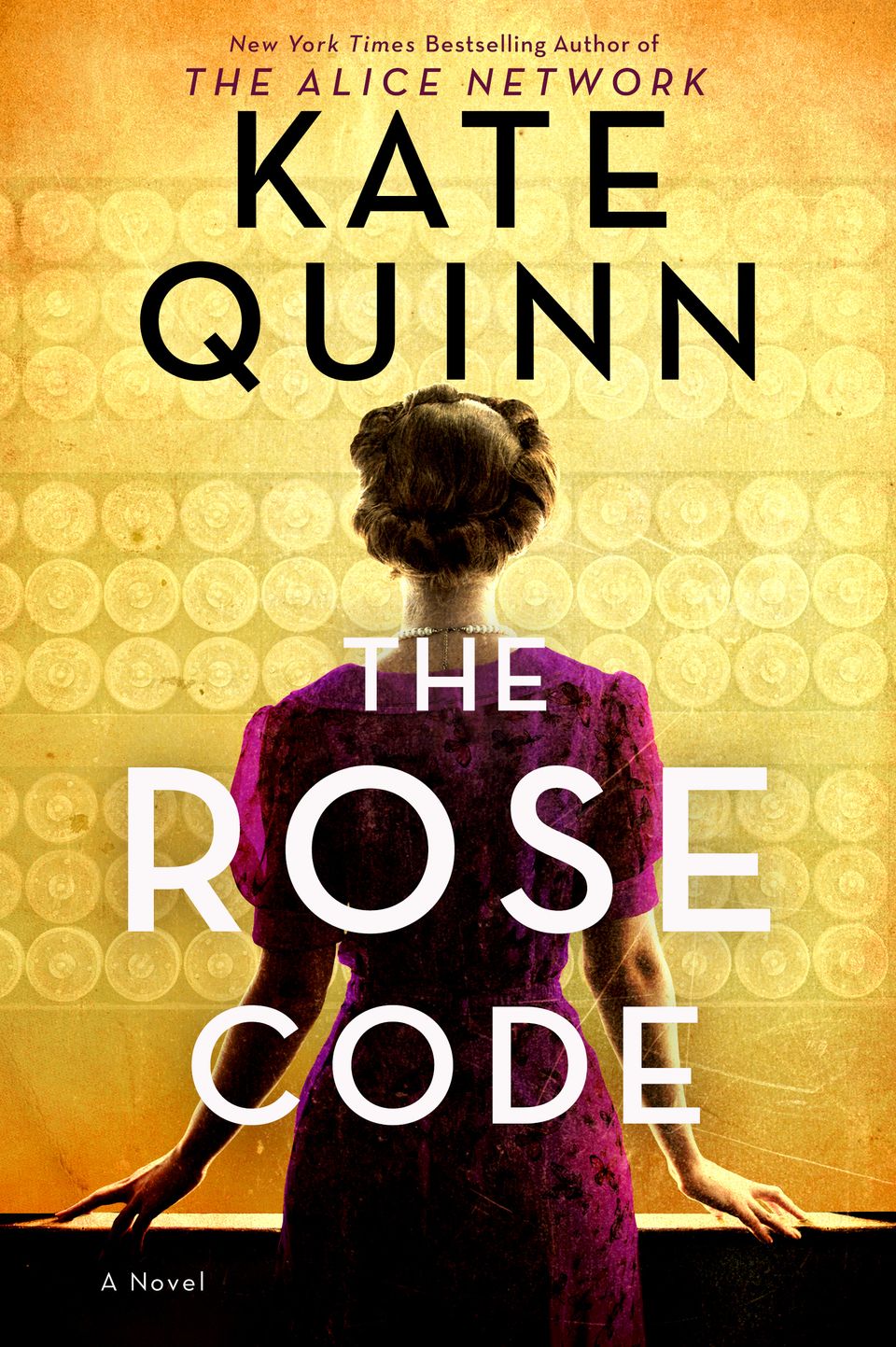 I'm not going to lie, World War Two is one of the most interesting points in history for me. There's an incredible mix of goings on that are so well documented. I think we find it hard not to pry it open, bit by bit. Some would say this era is overdone, and I honestly agree to that.
However, Kate Quinn's books are hard to resist. I do have to say, if you have triggers around death, abuse, and serious manipulation, consider another vein of books. I'm still trying to figure out spoiler related trigger warnings- but this book definitely checks a few boxes.
The Rose Code follows the story of three women who worked at Bletchley Park, breaking codes in the fight against Nazi Germany. Osla, Mab, and Beth are three women as different as different can be. Each fighting their own way through their own troubles, these women find friendship in the secrets they carry. That is- until a betrayal by one of their own causes their friendship to fracture. Years after the war ends, Beth secrets a message out of the institution she's been forced to reside in for an apparent "mental break". There was a traitor among them. Seven years later, in a race against the clock, tangled in royalty and dazzling drama- three women lead the way to justice. They must break one last code to keep Britain safe, and save Beth's life.
Kate Quinn is a disturbing comfort read for me. Disturbing in the fact that these are wartime stories. There are parts of this book that are not easy to read. Heartbreaking death and abuse to name two. Beth is not treated well, Mab undergoes some gut wrenching trauma, and Osla in general is left abandoned by those who are supposed to be close to her. Not to mention, half of this book takes place in a mental institution in 1947. There are some difficult scenes.
However, these novels are comforting in the fact that her style of writing sucks you in. It's as easy as watching a movie. This author is not letting you out until you've come to its conclusion. With thrilling pacing and endless twists The Rose Code does not disappoint. I held my breath, trying to zip through chapters faster than I should have, flying to the end of the story I craved.
For the record: I'm not one to sit and guess at mysteries in a book. This is essentially a cerebral spy novel. I go along with the ride, so "whodunnit" at the end was a nice punch for me. If you are more of a mystery novel person, it may or may not work out that way for you. I couldn't say if there's a formula there or not.
I love this book because there's such a deep well of characterization for historically lesser known or lesser talked about people. Mab, Osla, and Beth are all very different. Each woman shows the next in both the best and the worst light. Their friendship is comforting, challenging, and beautiful in a fantastic whirl of color. The book explores each woman fairly and well, further coloring an aspect of this time that we don't often get to see.
I do have to say, each of Kate Quinn's novels follow a bit of a formula. World War Two. Women. Some twisted romance. Characters you're familiar with grace the edges: Alan Turing makes a brief appearance here. Again: there's a comfort in the masterful writing in these reads. If you've liked one, you'll probably like the others. If you're not sure you should touch this, or if you want to chat about them feel free to reach out to me on twitter and instagram @iamkeelinit.