Review: Bot Love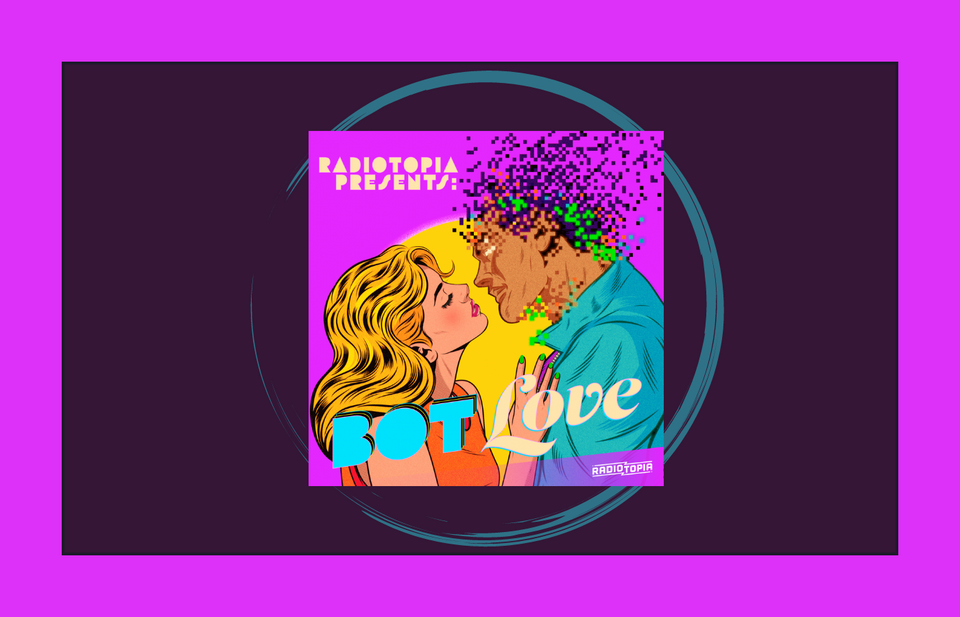 I remember parts of the young internet. I've talked a little about how I feel like the internet and I grew up together. Not to put an exact pin on my age but while I was a little too young to experience the full force of MySpace- I definitely had a tiny obsession with Neopets at some point. We grew up in tandem, understanding each other on a level other generations didn't.
I mean honestly, while my youthful wanderings were mild, I do have to admit to spending some time with Cleverbot. If I just unlocked some memories, don't worry; listening to this podcast unlocked some of mine. We'll get through this together.
ChatGPT is not the first chatbot by a long shot and it isn't the only one. I think we all knew this in the back of our heads, but since ChatGPT is more advanced, it seems to have taken the world by storm. I haven't played with it, mostly because I don't care enough to. Between this and AI art generators I'm more curious about how people are going to start relating to artificial intelligence. I think I've come to the conclusion that maybe we should be having other conversations about artificial intelligence (like this one on Twitter).
First, I listened to the episode of Today, Explained called "How an AI Pope pic fooled us" and then I wandered into the most recent season Radiotopia Presents: Bot Love. I met one of the hosts at a happy hour for The Podcast Academy and it was really a perfect storm to pull me into this podcast. I don't have any fully formed opinions outside of the fact that artists and other people's jobs shouldn't be replaced by AI - but I do think Bot Love will make a lot of people pause for a moment and reconsider the knee-jerk reaction of "absolutely not".
This season finished March 23rd and so it's ready for you to marathon whenever you'd like. Hosted and produced by Anna Oakes and Diego Senior, these seven episodes won't take you long to listen to at thirty minutes each. These are not stand-alone segments and there's a great flow for a marathon listen. Sometimes podcasts like this can feel too repetitive when you're listening through all of the episodes at once, but this one I am happy to say does well on that front.
We have clear production and purpose in the creation of this series, which only stands to make it more effective. Interviews are crisp and balance out emotions with reality. What is this reality? What is being created when humans play around with chatbots? What dark corners might we be inherently creating, and how quickly are we going to run down them?
Bot Love explores human relationships with AI, and this season is about human relationships with chatbots. We find people who have created friends, romantic partners, and even sexual partners out of their bots. There are some who have used the bots to help them climb out of depression, and some whose bots led them down a path of obsession. The range of emotion is surprising, the paths gazed down, yet unexplored, are just as fascinating as the main story. This is a great series for starting points, you can find a thread that Bot Love didn't do much more than touch on and find yourself down a rabbit hole.
The series surprised me, I wasn't anticipating being so engaged with a topic that I feel ambivalent towards. I'm still thinking about Cleverbot, decades behind some of these bots. It's not that dangerous, entertaining, or remarkable - but the bots explored in this series are more of a reflection of what was only possible then. I was surprised by the potential this technology has, for both good and bad, intentional and unintentional. This season of Bot Love really is a good way to take a first step into the world of AI.
If you like this review, please subscribe to my newsletter Mentally? A Magpie which will give you a once-a-month update on what I'm doing over here. I'm gearing up to give everyone a little more soon and I'm so excited to explore podcasts and podcasting with everyone.