Episode Highlight: Human Rights Be Damned, from Immigrantly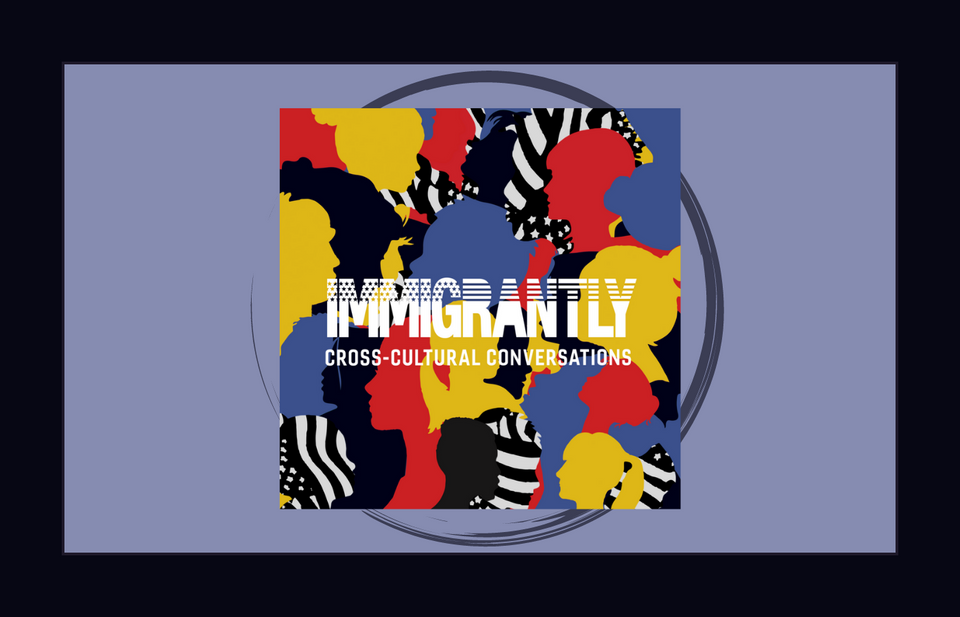 I like podcasts that challenge me, even if when approaching them I am hesitant. Constantly I am on a search for "whys" and "hows"… to the demise of my mental health some days. This is a work in progress.
Sometimes I am sent pitches or suggested podcasts that challenge me in extremely complex ways. I admit I come from a pretty monocultural background, and because of this, I tread carefully when wading into certain territories. Like today's topic: I might seem like I'm skimming over it sometimes. That's because my first in-depth understanding of Hindu-Muslim relations in India came from Ms. Marvel.
I know I overthink this, but I know my boundaries. I try very hard to open my mind to even the most unfamiliar and uncomfortable. It is easier to be uncomfortable and silent, rather than uncomfortable and loud. I just try to be confident in something before I get too loud.
Someone who knows about being uncomfortable and loud on a very profound level is Rana Ayyub. A female Muslim reporter in India, she is speaking up about human rights issues within her country and beyond. She has been targeted by the Indian government for her reporting and is only a single force in front of sweeping human rights issues happening in India.
Immigrantly, self-described as "a weekly podcast that asks guests what they think of America and what they hope for America by calling upon the past as well as current socio-political discourse" is hosted by Saadia Khan, a Human Rights podcast. In this episode, Human Rights Be Damned our host speaks with Rana Ayyub about her work, what's happening with India, and what the United States can or should do about it given the current international atmosphere.
If you aren't aware, India is a Hindu majority country. Muslims are a massive minority in the country and have been integral to Indian culture and history. The Taj Mahal? Actually a Muslim monument. Right now a Hindu nationalist government has been focusing its ire on the Muslim members of its nation. Not the wealthy and proud nor the poorest of Muslim citizens are safe from being targeted by this government. Censorship, inquiries, and in some cases state-sanctioned destruction have put pressure on citizens of the Muslim faith. Freedom of speech has been drastically curbed, and we must ask ourselves - what is happening to the India of Gandhi and Nehru?
This brings into question: What does The United States say to one of its partners- the one that happens to be the largest democracy by population? Rana and Saadia discuss this in-depth and eloquently string together large ideas about human rights, and the consequences of current geopolitical landscapes. What happens when terrible actions are enabled by the indifference of the well-meaning?
Even without a profound understanding of what's happening: It is an easy episode to follow, but the big ideas make it a podcast you have to focus on. Saadia Khan does a great job of setting a scene and taking it step by step, and Rana's voice follows along brilliantly. It has to be closely followed- or else you won't know how point A and point D connect.
I do have to say that at times the underscoring did distract from the episode. I was wondering where an auditory moment or theme was going as an underscore, rather than listening to the content. With that, there are moments of superbly excellent sound design that punch big topics and beautifully elevate the emotions of the moment. In just under 40 minutes we are given a gift of perspective, that I think is an incredibly valuable one.
The United States, as it is the entity it is for better and for worse, needs to hear voices from the outside and the inside to get the full picture of itself. We as citizens and elected officials need to listen to voices like Rana's and consider the whole picture when making decisions. Is the price of a strategic ally worth the price of human suffering? When is it hypocritical to speak up? When is it not?
Honestly, this episode covers broad topics that made me stop and think. It's a good thing. It is important to be challenged. It's also important to know where your country stands in the eyes of the world. This is the first episode of a new format for Immigrantly, and the first of a two-part series that explores these ideas. This honestly may not be the podcast for everyone, but as always I do suggest taking a look at something you may not have found or listened to otherwise. You never know what might happen.
Podlink for Immigrantly here.
If you enjoyed this podcast review, please consider subscribing to Mentally? A Magpie. You'll get a once-a-month email update as to what I've been writing - and I'll be able to take occasional breaks from social media without having to rely on those platforms to tell everyone what's been going on. Also, the more subscribers I get the more I can consider monetizing. Monetization leads to me being able to do cooler things: maybe a weekly newsletter, maybe a podcast, maybe exciting interviews with your favorite podcasters. Who knows? Only time will tell.
If you, like me, are very much in the social media beast's grasp: follow me on Twitter and Instagram.
Twitter Link Here
Instgram Link Here
This review came out later in the day because of the emotional turmoil of going to the DMV.