Episode Highlight: Sound of Our Town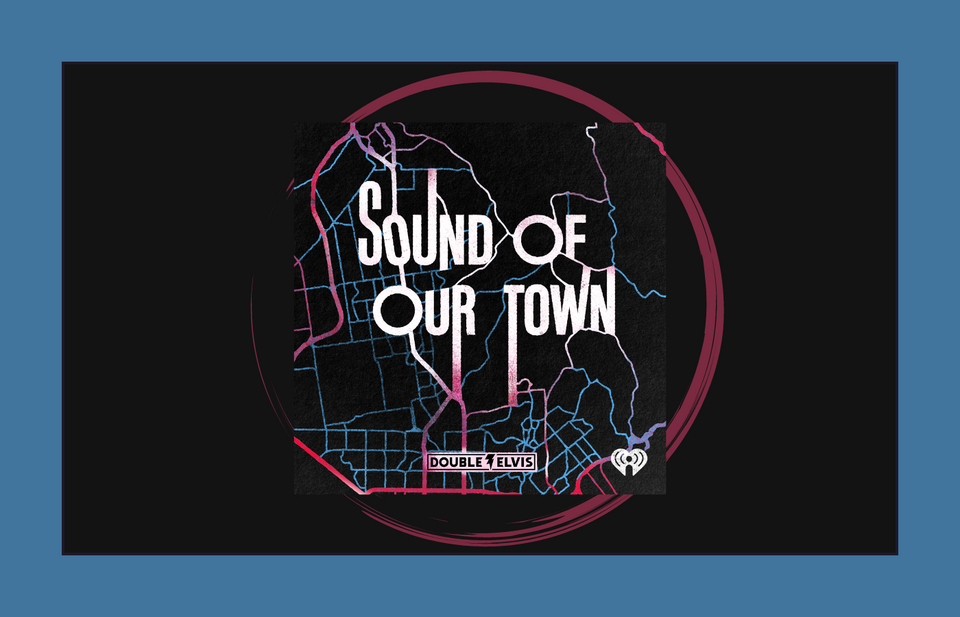 I see music videos in my mind. Not always, but most of the time if I'm just listening to music I find myself looking, but not looking into the song. One of these songs is "The Lioness" by Frank Turner. Which I once highlighted in my review of What's Her Name. Link Here.
She stepped off the train and let herself fall free/ She stepped off the train and into history...
In this moment of the song, my brain fills the space between notes with sepia and grayscale images. Fabric flutters, pages of the scene splutter like an old movie, a swath of fabric flies and I see it. I just, see it.
This happens with podcasts, but a little less obviously. It depends on the narration type. On my way to the Rage Against The Machine/Run the Jewels Concert I decided a train ride was a good time. I turned on my sneak peek of this week's episode of Sound of Our Town- to find myself in another place.
Boston. To the sounds of this podcast, in my mind's eye fluttered scenes of a long-ago school trip. Cobblestone streets and pieces of what I'm sure were the bits of various music documentaries accompanied this spectacular podcast. Equal parts travel guide and spoken word poem from Double Elvis comes Sound of Our Town. This podcast takes listeners on a bird's eye tour of a city each week. Through the veins of the music each locale has cultivated, we are taken from the hole-in-the-wall bar to the stadiums, and given a tiny bit of history along the way.
Boston is our host's hometown. The love Will Dailey has for his city shines through in every beat and slant rhyme this podcast has to offer. The music venues this birthplace of America has to offer are framed through the life of the band Morphine. Notably, through the life of their lead man Mark Sandman. We follow his path from the hole in the wall to the international tour, and back to Mark Sandman square. A path that brushes against legends, local and otherwise.
The journey we're taken on is pointed, oriented, and extremely well crafted. We have a high-quality product with someone who knows how to put his words together and speak them with bristling love only a city like Boston has to offer. The narration is fast, squeezing in beat after beat of information to give you everything in about forty minutes. This craftsmanship heavily outweighs the only criticism that I have: I was slightly disappointed with the focus on Morphine. I was constantly waiting to hear more and more about familiar names only to be brought back to Mark Sandman and his history.
Then again, this is not a music history podcast. This is one that you can use if you find yourself slinking off to one of the cities on the itinerary. Slide into this podcast if your trip lets you find your way to places like The Plough and Stars, the Isabella Stuart Gardner Museum* or even Fenway Park for a concert or a game- it would be remiss if one didn't mention the skills of a man with an organ. I find myself itching to look at train tickets myself to see what music the streets of Boston have to hold.
Now I know more about what I want when I travel. Since spending some time with Elton John and Rage Against the Machine this summer - I have found that small venues are my style over stadium tours. I'm going to make him listen to the Asbury Park episode with me, and maybe we'll take a day trip to Asbury Park. We have a guide to the places that hold the sounds of what's almost our town. Follow me on Twitter and Instagram to see what our trip will have to offer. Twitter Link Here. Instagram Link Here.
Thank you to the team at Double Elvis  and Sound of Our Town for the early listen to this episode. I really enjoyed it and look forward to exploring more cities in season one! Podlink for Sound of Our Town Here.
*this isn't a funny podcast so to speak, but I laughed for a solid minute. If you've listened to Last Seen - it's a moment for you.