Review: What's Her Name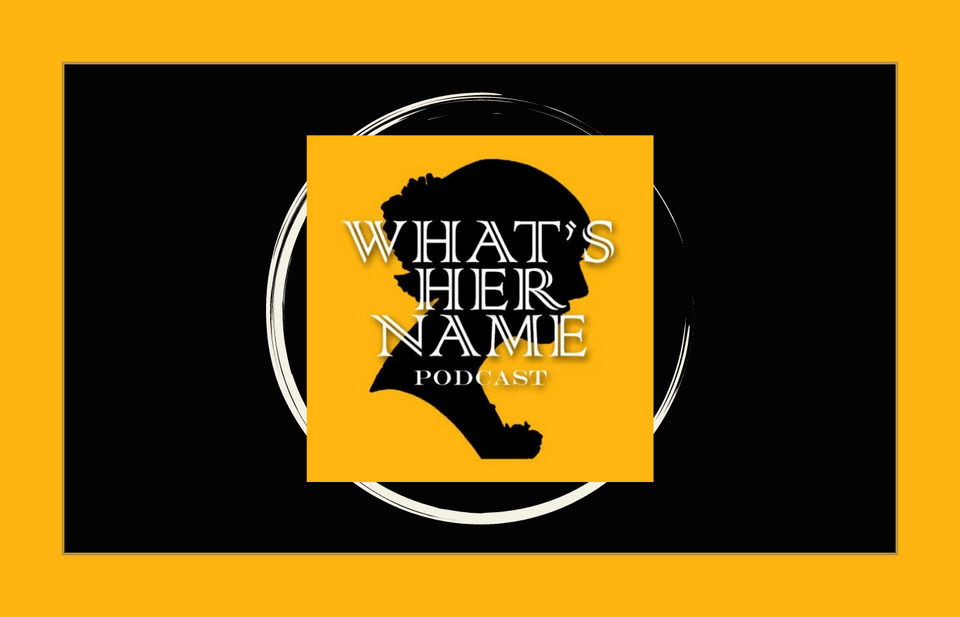 When The Other and I started dating, one of the things we had in common was music. Funnily enough, we love almost opposite music. I naturally sit in a folk/acoustic world, he naturally sits in the punk-rock scene. What's the most exciting though, is that there are quite a few artists where those two genres overlap. Picking concerts isn't as hard as I once thought it might be.
One of which is Frank Turner. A British folk-punk artist whose first song I perked up to was "Photosynthesis". After that, my favorite album is actually his least stylistically punk (spiritually,  completely punk). Turns out, Frank Turner is a history nerd like me.
In 2018 Frank Turner released No Man's Land, and a podcast to accompany it: Tales from No Man's Land. These are the stories about women forgotten in the history books. I suggest listening to the album, then listening to the podcast, and then listening to the album again for the full effect.
It didn't surprise me to see Frank Turner shouting out a podcast that did an episode on one of the subjects. Especially once I realized he gave them permission to use one of his songs in its entirety. I don't think I've clicked a link so fast in a while.
The subject? Huda Sha'arawi. The Song? "The Lioness". The podcast? What's Her Name.
A podcast about the women we should know. Honestly, I wish I had managed to write this review at the beginning of Women's History Month (in the USA) but here I am
What's Her Name's episode on Huda She'arawi almost had me in tears. There's just something about her story that makes me feel many things. We're not all as different as we think we are. The song "The Lioness" was played at the end of the episode and had some commentary beautifully overlayed. I held an immense sense of joy in that first listen- it reminded me why I listen to podcasts.
To be a fair reviewer, I then made sure I listened to a few more episodes of What's Her Name, which I picked and chose based on just the titles. Notably, I enjoyed THE WARRIOR QUEEN Chand Bibi, and THE FIRST ACCUSED Tituba. I'm planning on diving more into the podcast with THE EMPRESS Nur Jahan. I deeply appreciate the solid mix of historical women. Having two western professors taking on non-western history in such a skilled way is important for our sense of history and humanity.
What's Her Name is hosted by "sister-professors" Dr. Katie Nelson and Olivia Meikle. Their prowess in distilling information from academia to every day is abundantly clear. I commend these women for it because that's a hard skill.  By blending conversation between the hosts, interviews, and other audio these professors of history give us a riveting example of a history podcast. They combine information and storytelling in a way that is accessible and academic without being arrogant. I would feel comfortable suggesting an episode to a friend on a long ride, or to a friend who needed a jumping-off point for an academic paper.

The overall quality of production is solid. What's her Name is independently produced, and very well. However, at times it lacks the polish of a studio.  What I found to be giving me pause was mostly light underscoring under conversation rather than narration- the three points of audio versus two sometimes competed with itself. In the same vein, the overall audio quality ebbs and flows in a way that I see as distracting for few listeners. Both of these aspects are mostly negligible once you get used to the style.  I found myself sinking in well once I fully recognized what kind of podcast I was listening to.*
What's Her Name is everything I  adore about podcasting. I'm overjoyed to have found this show and these hosts. I'm excited to add it to my regular rotation of podcasts and to share more episodes with the world over on Instagram and Twitter. We need to remember more women and their specific places in our world- from all places and points in history.
Bonus fun: the What's Her Name website is pretty grand for extras!
Magpie Reminders: You can subscribe to The Monthly Magpie! This is a free, monthly update of what I've been reviewing and my growing thoughts on the industry. By subscribing you can help me figure out where to take Magpie as we grow.
*I firmly believe we can't sit and compare independently produced "I'm figuring out audio engineering and I'm good at it" to studios that have the money for the experience of established engineers,  artists, journalists, and top-of-the-line recording equipment. This is one of the things I consider heavily in my reviews and as I listen only as a listener.