Episode Highlight: Chloe Caldwell Does it Her Way...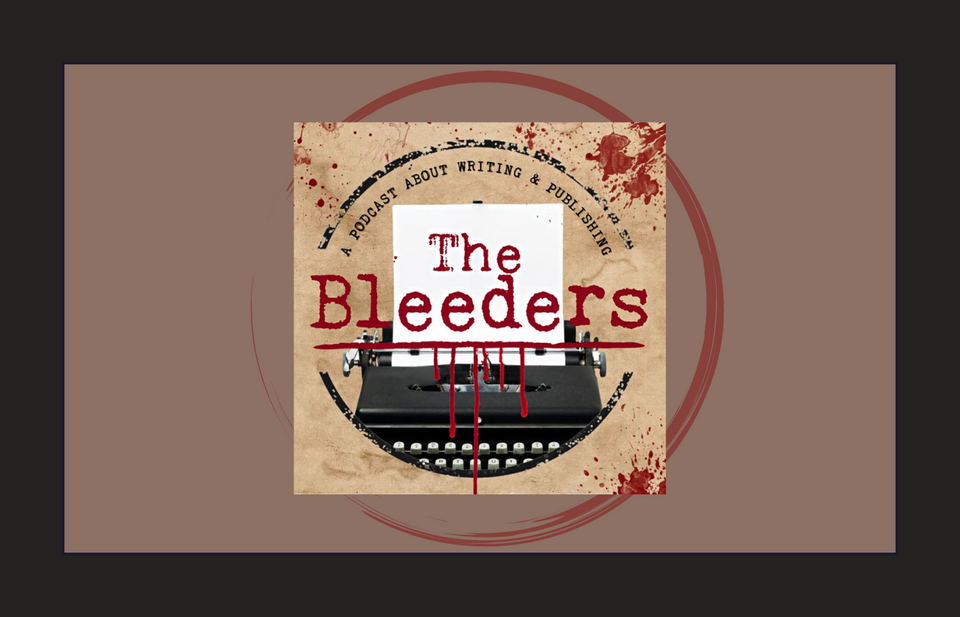 Today we're doing something a little different in podcast review land. As I get more things thrown at me, I think I need to change things up. Mini-reviews didn't feel right for the long term- although it might work out for those mini podcasts. I wanted something different, so today I'm highlighting an episode.
Courtney Kocak emailed me about reviewing her podcast The Bleeders at just the right time for this idea to be brewing. I got an early listen to her episode with Chloe Caldwell- and thus a trial is born. The episode is out today!
The Podcast: The Bleeders  
The Episode: Chloe Caldwell Does It Her Way: How She Became an Author of Four.
The Bleeders is described as "a podcast (and support group!) about book writing and publishing". This is an interesting idea for me as I myself have always dreamed about seeing my name emblazoned on a book. To this day I still have grandparents, aunts, uncles, and former neighbors, who always ask me "when are you going to write that thing".
So I snuggled in and listened to this hour-long episode. I enjoyed how it feels like two new friends across a cup of coffee. The flow is relaxing to sink into, and the transitions between conversations? A clunking typewriter. I giggled.
I enjoyed the conversation. Courtney guides us through who Chloe Caldwell is, and how this writer rejected college and found her "artists' way" through coffee shops and writing groups. The story then wound its way into her published works and how essay submissions helped pave her way through the publishing industry. With that, we were finally landing on the more personal story about how her memoirs and life with PMDD were wrapped up structurally in her book The Red Zone. An hour of interesting, and informative conversation for anyone interested in learning a little bit more about Chloe Caldwell, and her singular journey of publishing a memoir.
Now, readers, I have to admit, that I knew nothing about Ms. Caldwell before listening to this episode. Yes, I did a cursory google search but did not have the time to thumb through a full-length memoir before listening. A favorite writer of Courtney, this episode was extremely exciting for her as a host and you can feel that pulse through the conversation. It makes it enjoyable to listen to. For me as a listener, it was a give or take. I'm not sure if I would have listened to this episode on a whim. It landed in my inbox and I very much love the premise- but with the number of podcasts I'm ingesting these days, our host would have had to pull me in organically with a writer I knew.
The good news is that: I'm now interested in reading some of Caldwell's work, which is a win/win situation if you ask me.
This podcast is for writers, and people who are fans of specific writers. Which, honestly I love. A podcast can be specific in its audience, and Courtney is over here nailing the concept she had laid at our feet. I know I'm going to dip into other episodes of this podcast to learn a little bit more of the writing world out of curiosity- but if Courtney Kocak wrangles up an interview with an author whose work I know intimately, I will be smashing that play button faster than you can know.
If you liked this highlight, please subscribe to the Monthly Magpie so you can get a wrap-up each month of what's been going on here. If you want more regular updates, follow me on Twitter and Instagram.