Review: Admissible: Shreds of Evidence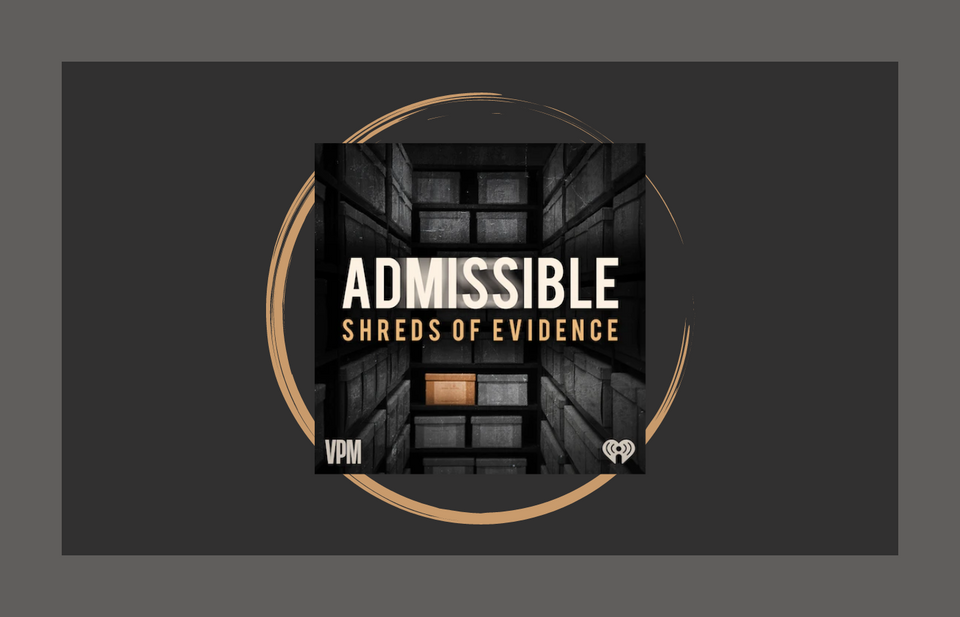 True crime is a genre I've tried to re-establish my relationship with over the last year or so. I realize that the sensationalist aspect of it has always been there, and will never go away. However, I started recognizing what stories are being told for the shock factor- and what stories are being told to actually mean something.
I received Admissible: Shreds of Evidence as a potential Release Day Review. Life happened, and I'm still putting a pause on my RDR's until I can figure out the best way to facilitate them in the future. For the record, no one did anything wrong. I just need a better system for myself.
I'm working on a simple scarf in knitting land right now, so because I try to be a grandma as much as possible, I sat down with my latte, my knitting, and this podcast to see what it was all about.
This is absolutely fascinating and heartbreakingly important. From Storymechanics, VPM, and iHeart this story is hosted by Tessa Kramer. This podcast is the story of a forensic scientist that we can't really get a full picture of. Was she a great forward thinker, whose work led to the eventual exoneration of 13 individuals? Or was she a "show and teller" who mishandled evidence for the sake of a showy trial?
After listening to seven episodes, we still don't have an answer. The team is building this report slowly, taking care to place every bit of information in the best order. This specificity makes the podcast easier to listen to, but it also serves an integral purpose to the show. This podcast sounds great, which is important to mention. However, this team being so structurally careful is critical to telling this story. They're making it easy to follow when by all means it should be difficult to follow.
There are a lot of complicated elements to the history of Mary Jane Burton with so many large issues twisted into it. What was a mishandling of his evidence led to a massive, unprecedented, and as far as I know, never again seen review. A review of hundreds of thousands of files from thirty years ago or more. Through Interviews with co-workers, family, supervisors, and independent experts, this team develops the fullest picture they can with many of the major players having passed away.
I admire the care this podcast appears to be taking, and the time that is being spent on making sure the story is told well and as fully as possible. People can do things that are harmful and or spectacularly beneficial intentionally, unintentionally or by some combination of both. When it comes to the American justice legal system, it's even more important that stories like this are brought to light in the most complete way possible. A number of individuals were freed and their essential truths validated, but it's also important to wonder, and perhaps discover, if others were wrongly sentenced for the sake of someone being put away.
The next five episodes, released weekly until April 18th will hopefully give us more answers to the questions the podcast has posed. Admissible: Shreds of Evidence will come to a total of 12 episodes, each sitting around 25-30 minutes. I'm looking forward to seeing if this podcast is one with, or without, some type of gratifying conclusion. Some of the best aren't, but it's important to talk about them anyway.
Listen to Admissible: Shreds of Evidence Here
If you enjoyed this review, don't forget to subscribe to The Monthly Magpie where you get the once-a-month round-up of everything I've been doing, straight to your inbox - free! It comes to you on the first Friday of every month.
To those who are already subscribed, thank you for the at least 70% open rate last month. It means the world to me that you take a look every month.