Podcast Review: Bitter/Sweet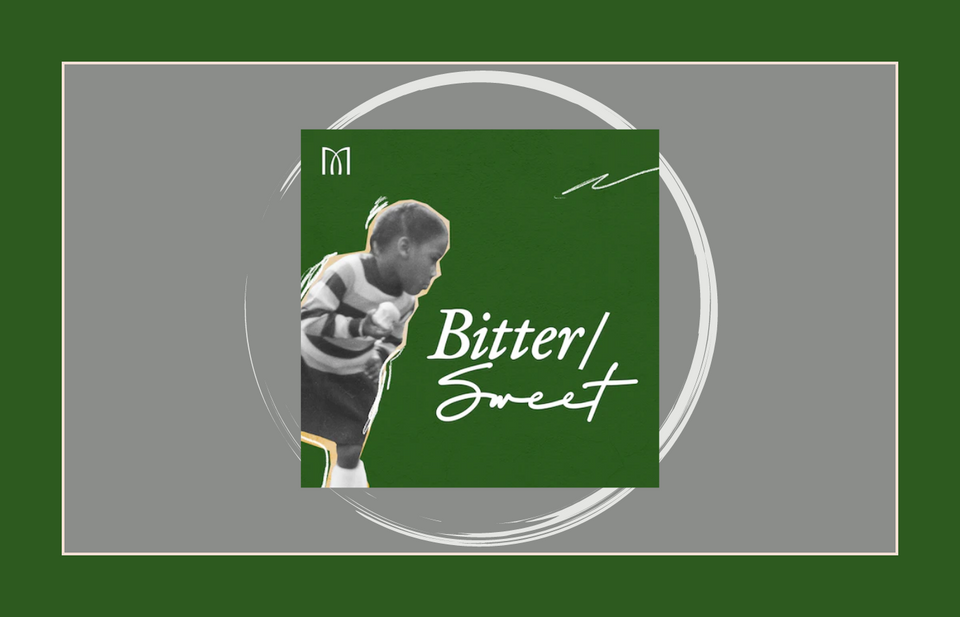 While I have many experiences where memory and food intersect, coffee in Europe is one of my favorite examples. Nowhere makes a cafe con leche like is made in Spain - but any coffee drink in Europe has a round flavor that American coffee shops just can't produce.
Logically, I know part of this is the experience of being there. It's the experience of getting off a plane with friends and finding coffee before heading off to the next leg of your journey. Honestly, if you ask me, there's nothing quite like grabbing a latte from a little bakery in a gray seaside town and strolling along the cobbled streets with the person you love. It's not just the coffee, but the memories that are sipped along with it.
This is the central idea of Bitter/Sweet from Miller Libertine Productions. How meals can make and be memories. This lush podcast stands out in its simplicity. Its audio is crisp and rich as the host, Natasha Miller, recounts her own experiences between food and memory. We start with the sights, the smells, and the warmth of an upbringing only someone like her could have. We then step into the world of other people's memories where she guides interviewees through their memories with well-placed prompts. From closed restaurants in France to recipes going from hated, to cherished we are taken along these leisurely paths of food and humanity.
The whole podcast is set across six short, but full-length episodes. They are around 20 minutes each with a four-minute introduction to the final episode. Each conversation feels more like a guided monologue than like an interview. It feels like a conversation where maybe two good friends are catching up and the one is just loving that the other is going along on this beautiful tangent. Natasha Miller is a gentle hand on the rudder of conversation, keeping everyone on track, but letting the picture be drawn and colored by the interviewee.
This is a great podcast to let the ambient noise of your surroundings fill the space and your experience. There is no supportive design outside of the intro and outro music. It gives space for ambiance outside of itself, creating a power in its own production, in tandem with the stories. The interviewees give us something special, and memorable to reflect on. These are beautiful moments of humanity, times, and moments we should remember for their peace.
This podcast gives you that peace, and the chance to make listening to it an experience - just like with the food it's talking about. Figure out how you want to listen to this podcast and make it intentional for a full experience. You can set up a bonfire to dance behind you, and have a glass of your favorite evening beverage - you can sit back at the beach and watch the waves dance in front of you. This podcast reflects back on itself the power of experience in its simplicity.
It's also the power of reminding you of your own memories, and reminding you to covet them. It's not just for food experts who can dig into the chemistry of a dish, it's for all of us to be open to not only as we go through life, but as we also reflect in life. This is an extraordinary podcast to give a little bit of time to, if you can.
Finally, I want to reflect on It was a random weekend I spontaneously went to visit my best friend in Baltimore. We went for a coffee convention, only for me to find an evening at this lovely kitchen collective, Mera, is the memory I'm holding on to. Not only was it the newness of the delicious food and drink, but it was also the experience of passing appetizers around a table with people I love.
It's a memory I hold close because in the hustle of day-to-day life, we tend to forget that we can make those evenings. Although I do think most of them happen by accident so maybe the power of this podcast is reminding us to be open to these types of memories, to these types of meals. You never know when you'll be in the process of making one.
Listen to Bitter/Sweet Here
Thank you for reading this review. Remember to sign up and subscribe to The Monthly Magpie so you get free monthly updates. Share with your friends, family, or friendly coworkers the work of podcast critics. We love podcasts and want to share them with as many people as possible.