Review: Born to Rule, When Charles is King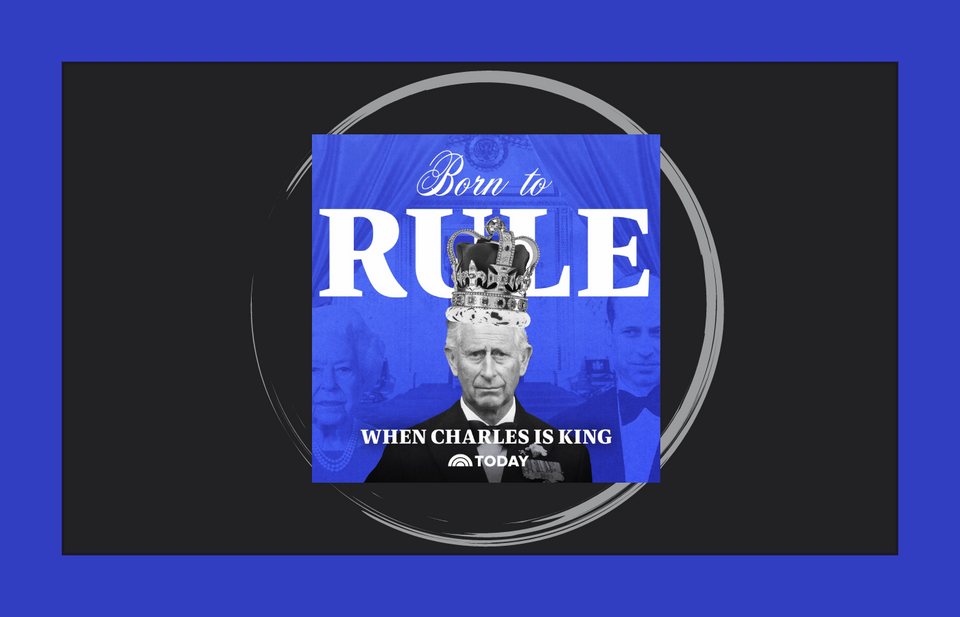 I am a casual royal watcher. I'm happy when there's a new royal baby in the news cycles because "look! A cute baby!". The monarchy is a holder of history and tradition at this point. It is something to look at, respect for a certain degree of progeny, and otherwise, I'm not so sure. Colonialism is gross, racism is gross, and I think most of the reason people begrudgingly deal with the Queen is that she's the only monarch most of us, our parents, and even some of our grandparents, have known. We don't know a world without Queen Elizabeth II.
Between the Union Jacks and tiara'd corgis lining the streets of London, the celebratory air also lends to questions. The Queen is staring down a century of life, and all these things must end. Rife with scandal over the last few decades, everyone is wondering the same thing: Will the monarchy last once Her Majesty passes on?
Born to Rule, When Charles is King takes a look at Prince Charles, the heir to the British throne. Those who have covered the royal family the most analyze the Prince and his life as an attempt to answer the questions. Hosted by NBC's Keir Simmons and produced by TODAY, this is a top-tier production. Episodes hover around thirty minutes so far and are easy to follow. Simmons is joined by guest hosts who have covered the monarchy (and other European governments) over the years. They look at the public opinion of Charles, what he has done, and use that to consider what he could do- even as he edges towards being eighty years old himself.
While the Queen may be somewhat favorably viewed: Prince Charles does not have the same respect his mother does. Often marred in public opinion, mostly due to his failed marriage, Charles presents a big question for the future of the monarchy. Can he keep at the very least the status quo, or will Charles be what pushes the monarchy to modernize?
Some of the production choices on this podcast feel slightly over the top. What else can we expect when we're talking about a family that has a golden carriage (that they can put holograms in)?
The content provides interesting insight from the familiar voice of Keir Simmons. I found the information presented interesting, again, as an American who just kinda looks every once in a while. I don't know much about Prince Charles. What I know of him comes mostly from The Crown, which I know is a historical drama and not fact. I have never known much about Prince Charles outside of his marriage to Princess Diana. I was surprised that the second episode was called "The Prince Who Talked to Flowers".
One of my favorite bits of information from this podcast is that Prince Charles is a sustainability activist. The aforementioned episode outlines his patronage of a sustainably zoned community, Poundbury. The project was started in 1987  and it was the Prince's goal to create a community based around people, not cars. I found it interesting not just from an "about the Prince" view, but from a general "this has been a longer thought than I realized".
Since the wedding of Prince William and Catherine the Duchess of Cambridge the popular eye has been focused on the new generations. Prince Charles isn't the royal I know much about, comparatively. Even Princess Diana seems to have had more popular media press in recent memory than Charles. Yet, Prince Charles will be the next King of England, and what he does as King will shape the future of one of the oldest, and arguably the most visible monarchies in the world. It will certainly be something to behold.
Take a listen to Born To Rule, When Charles is King for an interesting podcast about the future of the British Monarchy. If you like this podcast, check out my review on When Diana Met.
If you liked this review, subscribe for monthly updates on what I'm doing.
You can always follow me on Twitter or Instagram if you want more regular updates.