Podcast Review: Vishal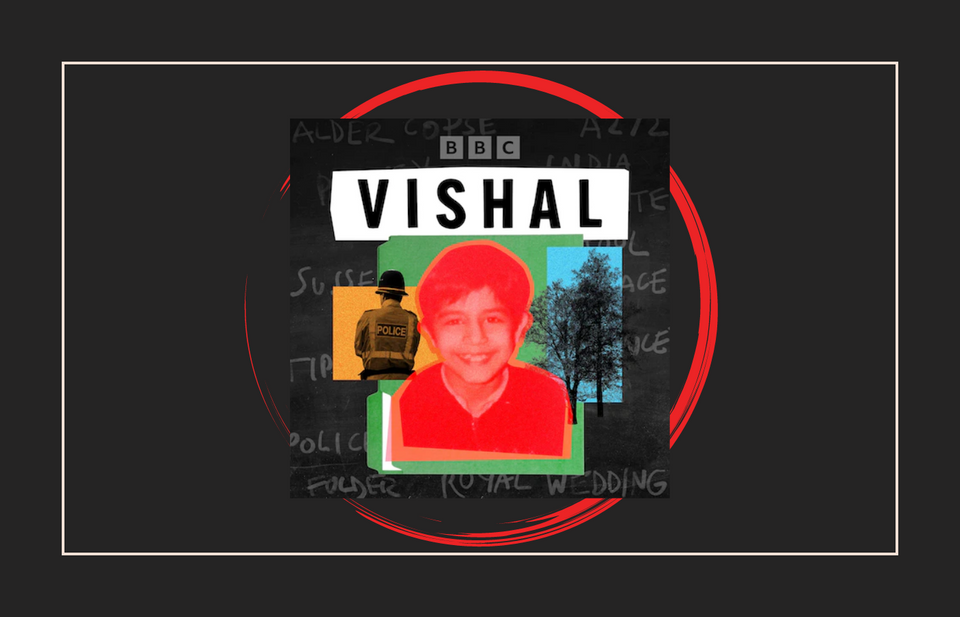 I wasn't alive when Princess Diana and Prince Charles were married. My mom can remember the day, she watched it. Many people can remember such a spectacle-filled occasion, in the UK and worldwide, and I know I'm only one step away from that.
It was a day of parties and joy, of course, until it wasn't. Isn't that how most of these stories go?
I've struggled to write this review because the story is awful. Child sex abuse, racism, and a structural indifference to this crime made it hard to listen to. On the other hand, it is absolutely captivating and important to listen to. Especially if you are from the UK. I like to distinguish podcasts from "good podcasts that I want people to listen to" and "good podcasts that are important to listen to". Truths can be difficult truths, and even those that are forgotten in history are important to pay attention to through the shrouds of time.
Vishal, from BBC Sounds, is the re-examination of a horrifying cold case that started the day Princess Diana and Prince Charles said "I do'. Vishal was a typical young boy in London, who never made it home forty years ago. Hosted by Suchin Mehrotra and investigative reporter Colin Campbell - we are brought a series of episodes that twist through this dark, and unsettling story.
Nine episodes, each between 30 and 45  minutes long take you from that celebratory day to now, and then back to the darkness of being a South Asian Immigrant in London. This one, dark and tragic story reaches out and touches a number of issues. This is told in such a seamless and poignant way that only could come from the emotional grace of hosts so close to the story's heart. Suchin is Vishal's half-brother. This murder which happened before he was born, has been a dark shadow hanging over his life. A murder that was never solved, and never had any real leads.
That is until someone in the police department comes forward with a possible connection. It could be a coincidence, but it could be everything.
The overall style of this podcast has a tight lock on the pulse of the issues overlapping this story. From interviews with suspects, suspected connections, experts in race relations in the UK, and the family, this story becomes much more than about a single boy. It becomes about many boys who were once abused, and the failings of the Sussex police department to handle the cold case, or even the abuse cases brought to them through the years.
Layered through the mix of South Asian and British accents is the nearly chilling 40-year-old recording of the royal wedding, the fairytale story that the BBC presenters gave on that fateful day. It was a day the world watched the UK, and in a corner of its capital city, a crime couldn't be seen. 40 years later, knowing how that story ended and how Vishal's story has no ending creates a tragic weave that is impossible to tear away from.
Vishal has created a striking tone in using this foil of time, class, and the overall power of a day like the wedding of Princess Diana and Prince Charles - that Prince Charles who is now one of the most visible kings in the modern world. It makes you think of how this case would have been handled if it hadn't been a boy with brown skin, or if it hadn't been on the day of the wedding, or if any of that would have mattered in Britain of 40 years ago.
We may never know, but there's still a chance we could. This story strives for that, and further justice not just for Vishal, but for all of whom this story has touched.
You can listen to Vishal here.
This podcast isn't easy, and if you or someone you know needs support related to sexual abuse in the United States, RAINN is a national resource. You can find information related to RAINN here.