Release Day Review: Obsessions: Wild Chocolate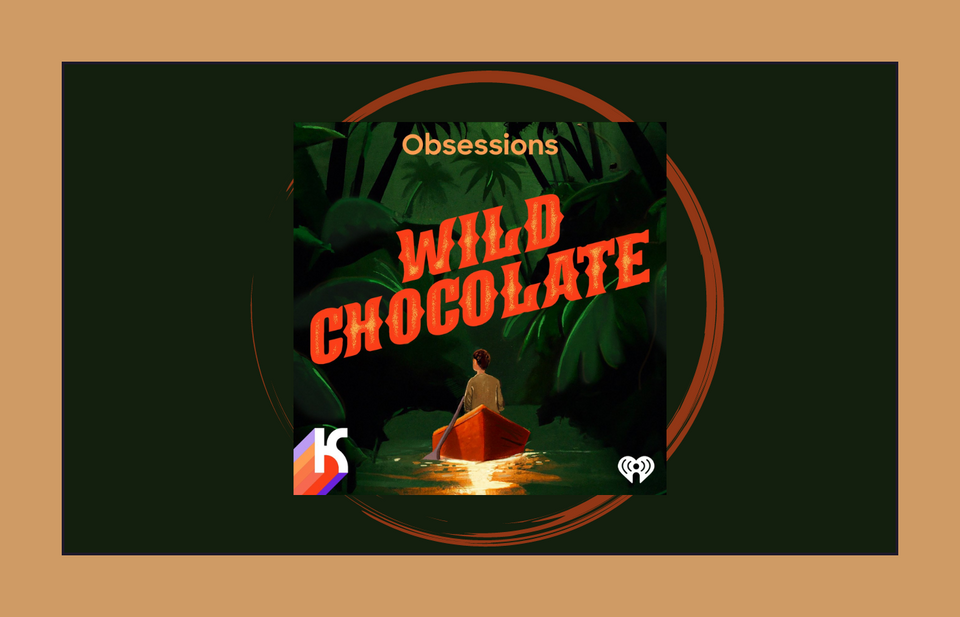 I'll admit. It doesn't take me much to become curious about a podcast. When asked about a review for a podcast about chocolate- it was immediate: yes.
Not only do I have a sweet tooth to rival that of a four-year-old, but chocolate is also fascinating. When I was an undergrad, I attended a lecture on the treat. I admit now that I don't remember many of the specifics. I just remember walking away feeling like I needed to remember: everything in this world comes at a human cost and there are ways we can do things better.
I knew that a podcast about chocolate could mean plenty of things. Cooking and baking, climate change, relationships between the global north and the global south…so many things could be intertwined with chocolate.
It turns out the reality of the podcast was not exactly what I was expecting. Obsessions: Wild Chocolate. A podcast about hunting the greatest of delicacies in the Amazon with the man who is described as the "Werner Herzog of Chocolate Hunting", and a few Laura Crofts to boot.
Well. There's a hook right there if I've ever heard one.
Obsessions: Wild Chocolate, is the opening number of a brand new podcast produced iHeart Podcasts and Kaleidoscope. A documentary-style podcast about the harrowing, and seemingly impossible search for wild cacao.
I enjoyed the first episode and its twists and turns. The host, Rowan Jacobson is an excellent narrator to guide us through the exposition. I just find this first episode has too much introduction to too many things. We're taken from the cocaine drug lord landing strip to religious experiences with indigenous peoples, back to the landing strip, to Montezuma and his chocolate, to here and there, almost everywhere. While exposition finds its underlying throughline, it is a little scattered for an episode at this length.
A touch under 40 minutes, the writing is spectacular in its beat-by-beat narration. Jacobson knows how to string together effective words and also deliver them spectacularly. The underlying production next to it from iHeart and Kaleidoscope does the job of supporting this poetic narration. I could taste the chocolate, and I was there in the rainforest nearby the action, tense to find the next moment. Everything is in this podcast that should be there. Commentary, an adventure, and a promise for more.
There's a lot that happens with cacao, there's a lot of history wrapped in controversy, and then the forward connection to the modern-day obsession with added sugar. Not to mention the stark difference between the Hershey's Kiss we get and the delicacy that is made from cacao no one has ever made chocolate out of before- that cacao deep in the rainforest that these people are hunting.
There's a lot to cover, and a lot that should be covered. I hope Obessesions: Wild Chocolate does this with the crafty narration it's showing in episode one: I only hope it feels more focused in future episodes. I love the idea of harrowing adventure around something we don't always think about grabbing in the checkout line. This podcast has the chance to take something that has become ordinary and makes it something that we remember to take an extra moment to consider. It has an opportunity to be powerful and exciting at the same time.
The super extra bonus of this podcast is that it's been teasing a specialty chocolate bar. I will try to order as soon as I can, to taste, it, and update you if the chocolate is quite as good as it seems.
Podlink Here
Thank you to Arielle Nissenblatt for the early listen so I could get the Release Day Review out in time. If you liked this review, maybe you'll link following me on Twitter (Link Here) or Instagram (Link Here). If you don't want the daily shenanigans that happen on social media, you can subscribe to the blog here and get free, once-a-month updates.