Release Day Review: The Kids of Rutherford County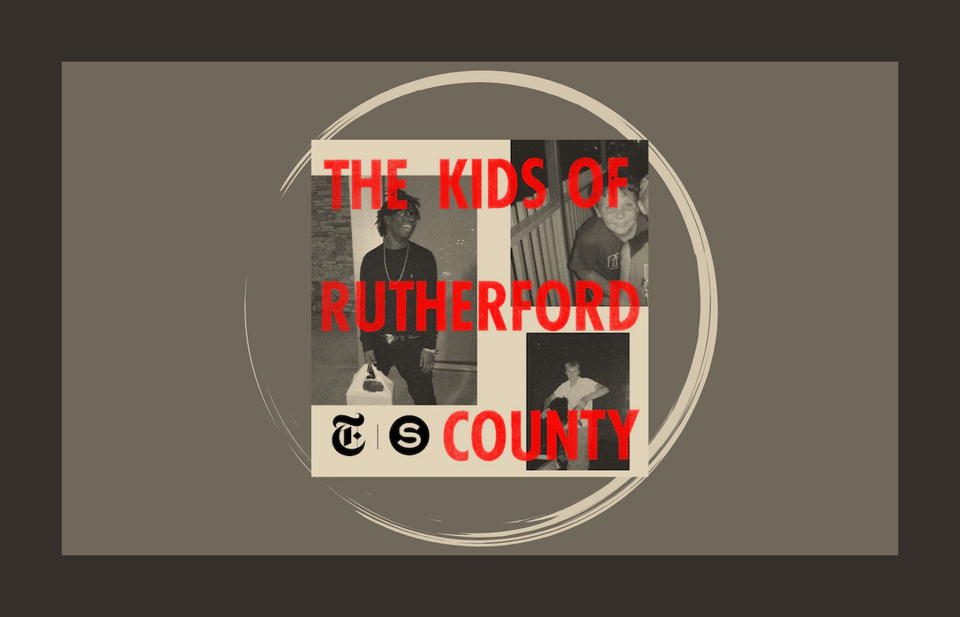 I've often said that current events in the United States are going to force me to go to law school. I don't particularly want to go to law school, and I honestly can't afford it. I realize now that I have other means to create awareness, and maybe make change through some type of education. This website, these reviews, sit there somewhere in that actionable item. I want to make podcasts accessible for people, to let them know what is what, and that often it's the story in the podcast that is the important part. Not me sitting here and telling you about them.
This is one of those stories.
In the spring of 2016 eleven children, all between the ages of eight and I believe twelve, were arrested for failing to stop a fight between some other kids. In Rutherford County, Tennessee, it wasn't questioned. The outrage spread across the country and has resulted in a new podcast from Serial, The New York Times, ProPublica, and Nashville Public Radio - The Kids of Rutherford County.
I was lucky enough to receive two advanced episodes (Thanks, Greatpods!), and my emotions raged within those two episodes. Children were being arrested for being children, and that was just the start of it. The initial story that started in 2016, has sprung a leak in the dam of the goings-on in Rutherford county. Set in a courthouse with a "feudalistic feel" that had a history of over-incarceration of minors, this story is shocking. Not shocking is that there are people who have been trying to fight for these kids for years, who were shut down at every turn. They knew there is more than this one leak in the dam, there were cracks waiting for the right push and the right people to help break it all down.
Episodes, without ads, sit at about 30 minutes or so. This is a limited, four-part series, so I expect it to pack a significant punch in the last two episodes. Our host, Meribah  Knight, leads the story from moment to moment. From kids getting arrested in an elementary school - to the next moments in the courthouse, and beyond. Paced and produced as you would expect from these production companies, there's an emotional ride ahead of us with some brilliantly crisp audio from these teams. The nature of this will be heartwrenching, and infuriating, and might not even come to a resolution. It's important to know that, but it's more important to talk about what's going on - and maybe take a look at your own community and what's going on there.
Which is the power of podcasts. There's excellent, free reporting available to us about important issues. Issues like this show is exploring - tragic faults in the juvenile justice system tucked away in corners of the country.

Listen to The Kids of Rutherford County today. Podlink Here.