Review: The Sisters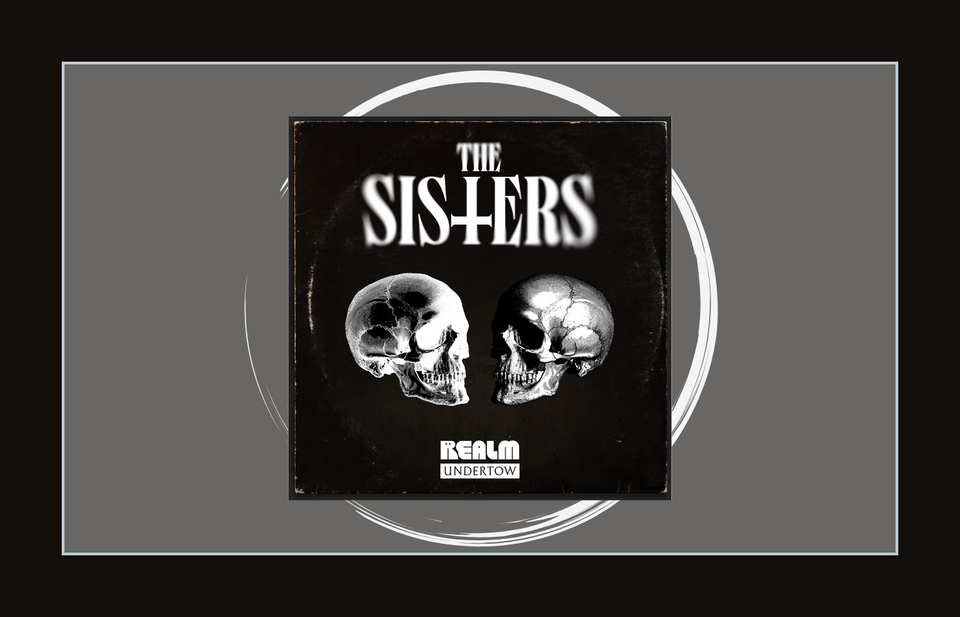 I love the autumn. I'm not one for apple picking, but I love the crisp air and the cocooning that happens at this time of year. It's getting ready for a nice nap, slowing down, and remembering that there is always a balance between the dark and the light. The dark, though, is tempting to sink into. There is always that shadow hugging the corner, the crackle of voices in the amber leaves, and the question of something beyond.
I like spooky, not so much scary. Which makes autumn great for audio dramas. I don't know if it's true or just a bias, it seems to me a lot of audio drama sits in the spooky/horror genres. So let's cuddle in with our shawls, curl our hands around our cider, and get ready for some audio drama in the coming weeks.
First up is The Sisters from Realm. It sits in The Undertow feed and touts itself as based on true events. Which, according to my cursory research, the truth behind this is that the Mütter Museum has a skeleton with an incredibly rare condition known as Fibrodysplasia Ossificans Progressiva, also known as FOP. Which isn't super spooky, but then I started looking into the twins. Names have been vaguely changed but the story of reincarnated Pollack twins is almost too eerie to believe. How the team for The Sisters has twisted all of these elements together has created a drama worth the listen.
With two episodes to go as of writing this, I've been hooked. With Mae Whitman playing our main character, Frankie, we have a seasoned and familiar voice actor to lead us through this twisty tale. Set in present-day Philadelphia, and 1960s England, family mysteries creep across time and space. When Frankie, the curator of the Mütter Museum, receives a rare double skeleton that appears to be suffering from FOP, and then some recordings from a journalist of the occult, we are sent on an exhilarating mystery that stretches from Philadephia today, to the England of yesterday.  
There, Frances and Thomas experience an unthinkable tragedy, followed by an incredible blessing. Soon, the couple finds their daughters grow to be like their predeceased older siblings, who were also twins. Events and mysteries echo through the decades as Frankie and her assistant, Duncan, try to unravel what they've been sent - through black magic and the dark arts we are taken on a whirlwind of spooky, but not quite scary drama.
So far, there are no jump scares or explicit gruesome elements to this podcast. I have to say, the design of this podcast is stellar. You don't have to worry about squishing or squelching, but when we have parallel storylines happening I sometimes worry a listener will get lost without the visual cues. The team here did a stunning job of transitioning the audio through time and space. You're never quite left behind, but you're never quite sure if the next scene is going to be in the same time. It's smooth and leans into the mystery of it all. It is one to make the hairs on the back of your neck raise up, and knowing even a whisper about the original story of the twins - you're guaranteed to have a good thirty minutes of spooky every Friday until the series finishes.
While I know that podcasting companies want to get their money directly, and not always from advertisements, the 30 minutes of each episode, released weekly, almost feels too short. If you're up for waiting and a good marathon - I would suggest having a listen on October 27th for the full story at once. Waiting for the week by week (and it might just be the amount of podcasts I listen to) takes me out of the story. If you really want, you can "Go Unlimited" with Realm and get them all right away.
All in all, this is a great addition to your spooky season. There are some more mature themes, so this isn't one for the younger kids. Take a listen with the Podlink here, and let me know what you think of this one in the comments below!
Thanks to Ream for the wonderful press release so I can tell you all who worked on this show (which is something I'm trying to do more often!)
The Sisters is a Realm Original produced by Goldhawk Production in association with Lights
Out. It was created by Brett Neichin and written by Brett Neichin, John Scott Dryden, and Mac Rogers. Produced by John Brooks, Fred Greenhalgh, Nicole Otto, and Emma Hearn.
Executive produced by John Scott Dryden, Molly Barton, Marci Wiseman, and Julian Yap. Directed by John Scott Dryden. Executive in charge for Realm: John Brooks.
Starring Mae Whitman, Helen Baxendale, David Morrissey, Miles Heizer, Lee Ingleby, Rob Jarvis, Orla McDonagh, Lacey Findlow, Theo Ogundipe, Carin Chea, David Holt, Chris Anderson, Akie Kotabe, Eric Meyers, Walles Hamonde, Nathan Osgood, Lola Wayne, Sophia Del Pizzo, Annabelle Dowler, Jennifer Armour, Eric Sirakian, Ramanique Ahluwalia, Peter Hamilton Dyer, Clare Corbett, Grant Burgin, and Laurel Lefkow.