Journal #5: Spooky or Spoopy Please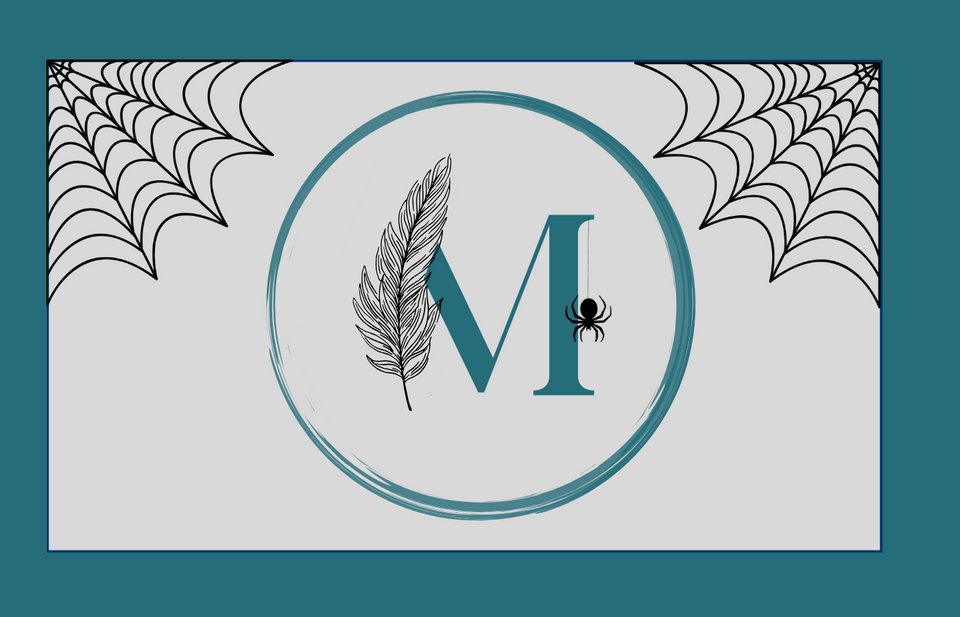 It's officially the spooky weekend! While it's nearly 80 degrees Fahrenheit here in New Jersey, I'm still desperate for the feeling of Autumn. Join me, friends! Grab your witch's hats and candy apples (does anyone actually eat those?)
This week I looked for spooky and spoopy Halloween-ish episodes of podcasts that aren't horror. For your reference: the internet defines "Spoopy" as "cute or comical" versions of spooky. I don't like things that are too scary, but I love a good spook. Or even better, give me spoopy. For those of you who like the scarier stuff - I'll list recommendations for the hair-raising at the end of this post!
---
Criminal Episode 241: How to Sell A Haunted House
Length: 34 Minutes
Standalone, Informative, Spooky
Okay, guys, it's the first episode of Criminal I've ever listened to and it was delightful. Originally released in 2020, this episode details a New York State case that's referred to as "The Ghostbusters Ruling". I was captivated by this story and really think it's a great one to dip your toes into the Halloween Spirit.
---
American Hysteria: The 12ft Skeleton
Length: 1 hour, 1 Minute
Standalone, Spoopy and Spooky, Fascinating
I am a fan of this podcast, and this episode explores why we all became so obsessed with those 12-foot skeletons from Home Depot. A deeply informative and fantastically winding episode on "Big Old Bone Daddy" we look at secret societies, unpleasant histories, and how we keep circling back to memento mori.
---
Taboo Science: Attraction to Monsters (With Ella Gallego)
Length: 40 Minutes
Standalone
Scientific, Informative, Relevant, Not Spooky or Spoopy
Are you on booktok? I'm on bookstagram. Yes, in my spare time, I read an obscene amount of romance. This has always led me to the question: Why do people like romance books with monsters? Why are there so many of them? I'm all for some "could basically be a human" romances but some of these books are decidedly not that. Join Taboo Science on this fascinating conversation that breaks down where these books came from, and why they are so beloved. Quiet your judgemental voices and be reminded, we all love a monster somehow.
---
Digital Folklore: Think of The Children (Halloween Sadism and Internet Challenges)
Length: 1 hour 5 minutes
Semi-standalone
Funny, Silly, Creative, Spoopy
I'm obsessed with Digital Folklore but if you haven't listened to it, please know that there's some degree of plot unfolding underneath every episode. This one is an easy standalone but what you need to know is that Mason and Perry, hosts, have a talking raccoon named Digby. Digby can connect to the internet directly from his brain, and that leads to some issues with conspiracy. Luckily, there are some experts involved who can try to talk this little guy through some of the Halloween conspiracies - like if anyone is poisoning your kid's Halloween candy.
---
Are you not interested in the informative Halloween episodes?
The podcasts I have below are mostly audio drama recommendations. I've listened to all of them at some point and really enjoyed the spooky of them all. If you have podcasts to recommend, please add them to the comment section below.
Death By Dying (My Review Here)
Spooky and Spoopy!
Podlink Here
Re Dracula (My Review Here)
Spooky
Podlink Here
The Sisters (My Review Here)
Spooky
Podlink Here
Radio Rental
Spooky
Podlink Here
Mayfair Watchers Society
Spooky
Podlink Here
---

Have a happy, and safe Halloween everyone. Let me know what you think of these episodes and podcasts - and if you want more listicles from me. I'm listening more like a listicle lately, and I don't hate it.