Review: Significant Others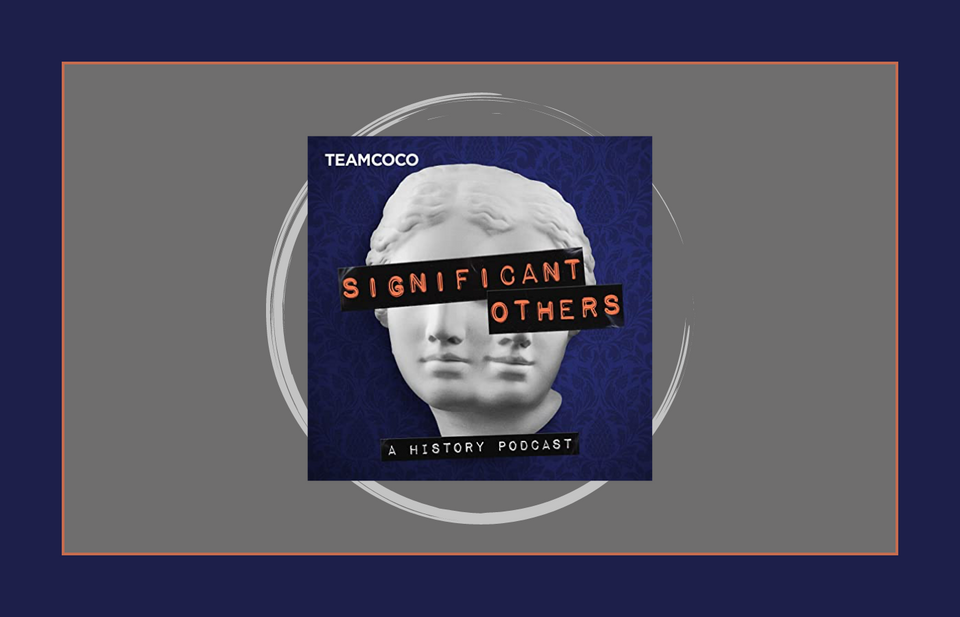 "I held him when he faltered, When Earth and faith did shake, And on my grave, the words will sayI believed you William Blake" - Frank Turner, I Believed You William Blake
I never thought one of my favorite albums would be by a punk musician. I also never thought that the reason I would love an album would be because of a podcast. We can discuss that in another post. We're here to talk about a whole other podcast.
The lines from above are from a song called "I Believed You William Blake" about the artist's wife mentioned in the title. Catherine Blake is quoted in her Wikipedia article as "a vital presence and assistant throughout his [William Blake's] life." The podcast episode of Tales from No Man's Land about Catherine Blake gave me my first look at these of history. The significant others of prominent people.
We have to admit, friendships and familial relationships are important, and sometimes even more influential than our relationships with our romantic partners. When you look at your parents, you might see an example of a great relationship, or what you don't want your relationship to be. On the other hand, some people can't have the lives they lead without their romantic partners being what they are. All of these things are a web of ourselves, of our stories, and of the stories of humanity.
Yet, how often do you hear about Tolstoy's wife?
This all is a part of the discussion in Significant Others, a podcast about the other side of people in history. Partners, friends, parents. These "Others" are in the margins of history, noted, and often a side character in these large stories. When we think about them, are they not central to the main characters? Shouldn't they be remembered right next to their achieving counterpart? I think they should. So does this podcast.
Season one of Significant Others sits at eight 40-ish minute regular episodes and has a handful of 20-minute bonus episodes. Team Coco brings us this decadent podcast about these people throughout history - who are vital yet often aren't even whispered next to household names. The only household name in season one's subject matter was the once-First Lady, Mary Lincoln. Sure, you recognize last names, but that's all you've got. Lincoln, Gandhi, Tolstoy, and more are all side notes for once.
Significant Others is breathtaking in its simplicity, and smooth velvet on the ears, and quickly became one of my favorite podcasts. The host, Liza Powel O'Brien tells the story of these people through a single narrative. She is accompanied by some voice acting that really rounds out the emotion of each episode. It is simple in its production style, but well-rounded in the depth of its quality. It feels like a classic, timeless piece of work that will linger confident in its distance from others,  because of its confidence in itself.
That's just the main episodes if you would know it. The bonus episodes are experts in the fields of relationships and some of the people discussed in these episodes. It's not necessary to listen to them, but the 20-minute extra bits are excellent to add depth to the main content of the podcast.
If you want to listen to Significant Others you can do so here.
If you want to listen to another review that mentions No Man's Land by Frank Turner, my review of What's Her Name is here.
Thank you for reading my little website, and please remember to subscribe. If you do you'll get sent The Monthly Magpie - a once-a-month overview of everything I'm doing over here.