Release Day Review: Trailer Park: The Podcast Trailer Podcast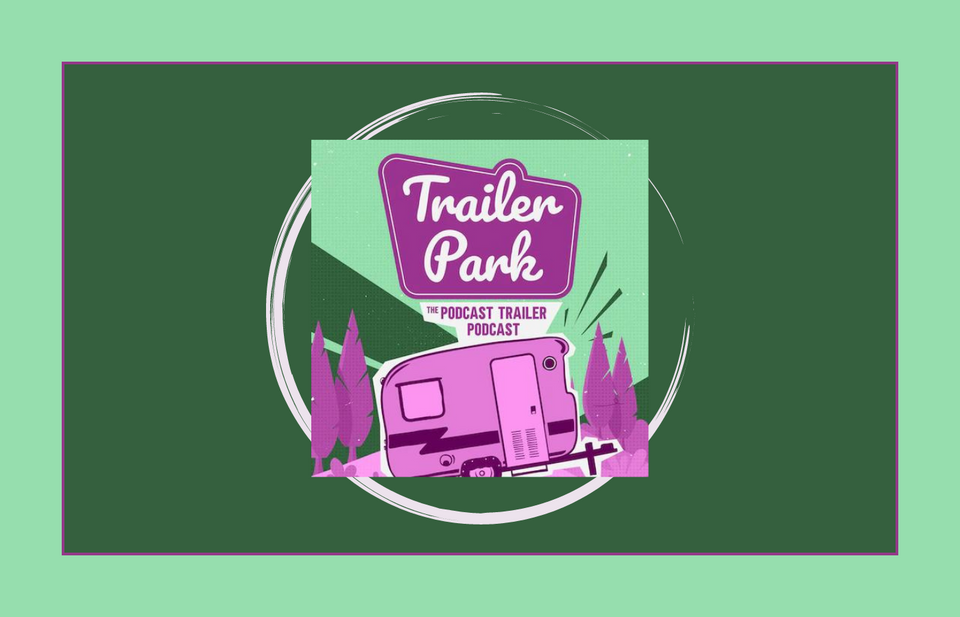 I have a tiny obsession with Modes of Thought in Anterran Literature. It's become such a spoiler-heavy discussion thread in the Podcasting Community Discord, it looks like a government document. Fellow moderator, Matthew Bliss and I had a short-lived thought that this podcast might actually be an alternate-reality game (ARG). Sadly, it isn't.
In relistening to try and find new clues for our ARG theory, I realized I missed something important to this podcast. I didn't listen to the trailer! It ended up having a tiny bit of information that would've been nice to know before dropping into the season. We live and we learn, don't we?
I have a habit of not listening to podcast trailers unless they're a part of another episode. I wander around podcast land, peeking into podcasts and deciding if I like them after an episode. I really should listen to more, and I'm glad today's Release Day Review is a podcast exactly for that. I should mention that one of the hosts on today's podcast is Arielle Nissenblatt, who founded the Podcasting Community Discord I moderate.
Introducing for our listening pleasure, Trailer Park: The Podcast Trailer Podcast. While the title is a bit of a mouthful, the episodes are not. Today's release rounded out at around 11 minutes in my early listen. It's a great start for a podcast that I can see is trying to balance helping podcasters and podcast listeners.
There is a bit of a problem with podcast discovery, which I'm sure if you're a podcast listener and reading this blog you know a little bit about the daunting nature of finding a new podcast to listen to. That's part of where Trailer Park comes in. For podcast listeners, this will give you a little fun background on a podcast, without having to commit right away.
Hosts Arielle Nissenblatt and Tim Villegas love podcasts as listeners and professional podcast people. They have fun with this project, and the formulaic nature of the episode keeps the listener aware of where they might want to stop listening if they aren't super interested in the podcast craft discussion of these short episodes.
On the other hand, if you are a podcaster Trailer Park will give an outline as to the advantages of having a trailer for their show. Over time, this podcast will show us all how many types of trailers podcasts can have, and why they will be successful despite all of their differences.
As a podcast itself, Trailer Park brings us crisp and clear audio, fun quips, and a laser focus in under fifteen minutes. It will be a great making coffee podcast, or even a getting ready for work podcast - depending on your routine.*
This podcast will be an interesting exploration into this part of podcasting, and hopefully, become a touchpoint for podcast listeners and podcasters alike. As podcasting figures itself out as a medium, trailers are sure to be an important part of the discovery ecosystem.
Listen to Trailer Park: The Podcast Trailer Podcast Here
That's all for today - a short review of a short podcast. If you're interested in reading the review of Modes of Thought in Anterran Literature, it's here. If you'd like to join the Podcasting Community Discord (listeners are welcome!) please email me and I can send you a link.  
Thanks for reading, and remember to subscribe to get free monthly updates straight to your inbox.
*Just remember if you start your day with this podcast and your coffee, one of the sponsors is Ausha, a podcasting company, not OSHAA. They are pronounced the same. You don't have to worry about OSHAA when listening to this podcast, although I'm sure its hosts were practicing workplace safety when asynchronously recording this.