Review: Residents of Proserpina Park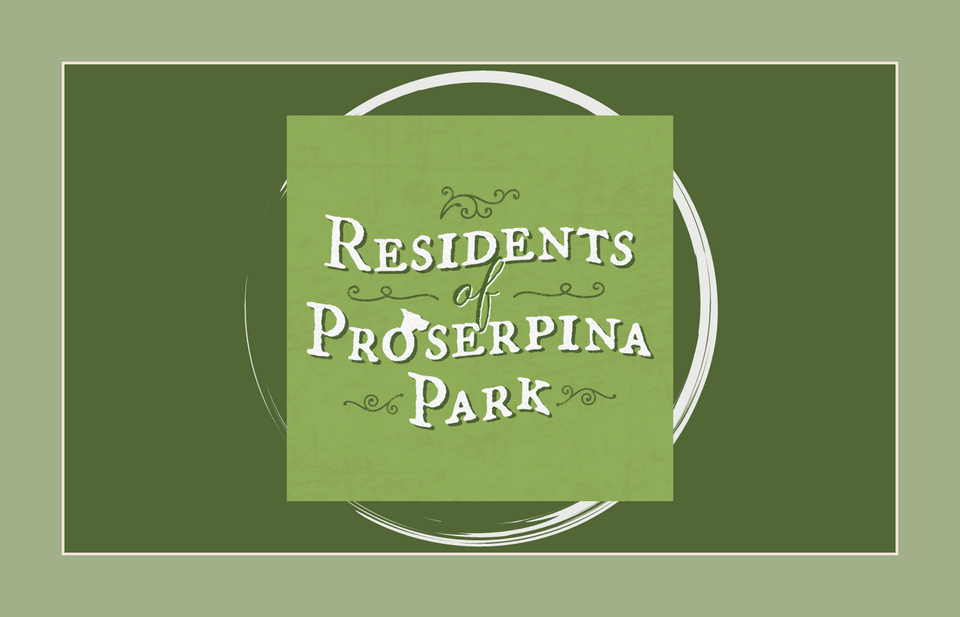 I've always loved mythology, and I think we all know that I have a soft spot for Let's Talk About Myths, Baby! Another podcast I really enjoy is The Hidden Djinn with Rabia O'Chaudry. I feel like I can walk through Western mythology with my eyes closed, it permeates my American culture so deeply that there's no way you don't know at least some basics. I mean, the amount of Hades x Persephone retellings that I've read in the last few years alone? It's everywhere.
Which is why I like The Hidden Djinn so much. It gave me some extra perspective when reading one of my favorite book series, An Ember in the Ashes - because I didn't understand the concept of djinn when reading this book where djinn was pretty central to the plotline.
This brings me to Residents of Proserpina Park an independent audio drama that almost is a walkthrough of non-Western mythology. Journalism student, Alina, starts off investigating the claims of an online forum of a mysterious park you can only get to at a certain time of day. A park that turns out to be real, and not just mysterious, but incredibly dangerous. Along the way, she meets some friends, maybe friends, some mythical creatures, and Dog. An alien named Dog. Framed as audio recordings being sent to a third party on her own adventure, this podcast stacks mystery upon mystery to keep you coming back.
This is the park where myths come to live away from the human world. There's a plotline in the podcast, but peppered through this plot are introductions to various mythical creatures that are mostly non-western. Sure, you meet Cerberus but you also meet Anansi, who I didn't learn about until more recently in my life. The nonwestern balance makes it so much more engaging because I'm entertained, learning, and not walking through stories I'm already familiar with. On the flip side, it also might be more engaging for people who don't see their mythology in audio dramas.
The third season recently started up with some funding, and is following the 15-20 minute episode arc. As of writing this, there are twenty-three episodes so sink your ears into. Production wise this podcast holds its own and is getting better. At first, I found the first few seasons repetitive in design, and the acting a little overdone for the short episodes. I will admit that might be partly due to the fact that I marathoned this. However, season three has been making a subtle jump that makes my critic's heart go pitter-patter. The sound feels cleaner and more mature as everyone has settled into their roles and there just seems to be more confidence. I feel like you can hear this podcast get its feet under it across seasons. It makes me more engaged because I'm not just listening to this story, I'm also cheering on a team I want to see succeed.
Overall, this podcast is pretty marathon-able, and you can tell the care that every member of this team has for this story. From the start, I could see the characters as they make their way through the park, and feel the mystery and enchantment in every moment. I also want to add that this podcast has done a great job of providing transcripts for every episode on its website.
My favorite part of this podcast design-wise is the theme song, which finds its way under dialogue across seasons. When it appears it almost is dropping us into the mood of a cozy video game, passing through Prosperpina Park with perhaps too much comfort. The dichotomy of the danger of the park with such a delightful throughline of music creates this tension that just draws you in. I almost imagine the characters on their own Animal Crossing Island. Just that it's an island with things like aswangs and vitala that could make the island not quite so tranquil, but honestly probably a lot more interesting.
I'm excited to see what I learn from this podcast, as much as I'm excited to see where the characters go. Listen to Residents of Proserpina Park Here.
If you liked this podcast, consider checking out Bridgewater for which I did a review of season one a while back here.
You can listen to The Hidden Djinn here and purchase An Ember in the Ashes here. (Neither of these are affiliate links, I just really like them.)
If you liked this review, please consider supporting me over on Ko-fi. I live on coffee, as you can see on my Instagram - and every coffee I get helps more reviews get written.