The Monthly Magpie: July 2022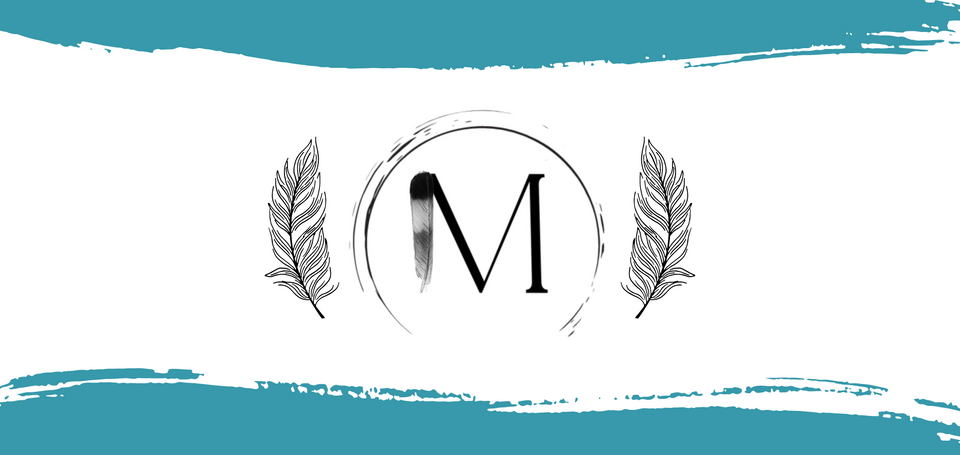 Today's post will be a little shorter. At the tail end of June, I tested positive for COVID. I was pretty sick for a solid week- and it took longer to feel like each day wasn't a mountain. I recovered and felt great in time for The Other and I to take our first international trip together. We hopped across the Atlantic to Ireland, where a very good friend of ours got married after a few COVID postponements.
I thought "hey I'll be taking planes, trains, and automobiles! I'll definitely have enough time to write a review or two".
Reader, I was wrong. I only listened to one podcast on this trip- and really I need to be kinder to myself overall and remember that my email has the automatic reply "I'm out of the country- will respond later".
To get me back into the writing mode and to highlight the beautiful country I spent a week in I decided to do Seven Reviews in Seven Days. Was this easy? No. Was it as hard as I expected it to be? No.
The good thing is, that I learned I can write and listen daily around work. Sure, I'm going to need breaks for my ears and my fingers. I know this. The fact is, my little spring was empowering and invigorating. I really love podcasts, and sometimes I lull because life gets in the way. I'm not getting paid for this: I do this for the joy of podcasting. I think critical reviews are necessary for the environment being grown for this relatively new medium. It's not perfect, and I'm growing steadily- but I can only give so much to something I'm not getting paid for.

What I reviewed in July:
The Irish History Podcast
An excellent overview of Irish history in shorter episodes. Almost a decade old, for the most part the production quality stands up to the test of time. If you're looking to learn more about Ireland as an island, take a stroll through The Irish History Podcast.
Episode Highlight: You're Dead to Me Grainne O'Malley
In one of my favorite episodes of You're Dead to Me - Greg Jenner is joined by Dr Gillian Kenny and comedian Catherine Bohart. They discuss the life of Grainne O'Malley, a woman known to history as Ireland's Pirate Queen. Overall, this is one of the best examples of an entertaining and informative podcast- an absolute exemplar of what a podcast can be.
The Black and Irish Podcast
Ireland isn't a monolith of red hair, green eyes, and pale skin. There is a history of Black identity there, one that is truly solidifying in the 21st century. I listened to a few episodes of the second season and was impressed with the warmth, joy, and overall messaging of this podcast. You can hold many identities in yourself, and this organization is giving a place for people to be Black and Irish.
The Blindboy Podcast
The surprising one, of all of these I listened to. The groom at the wedding I was attending suggested this to me. Truly an eclectic podcast the resonating vibes are that of warmth, joy for the world, and general curiosity. I am thrilled to add this to my regular rotation. To be noted, probably don't start listening to this one in any sort of intoxicated state.
The Irish Mythology Podcast
An indie podcast with a lot of great information about a really intensely twisty subject. These hosts tell these stories with such love and warmth that I really can't stop listening. They have room to grow, but I definitely see them going in a really great direction.
The Irish Music Stories Podcast
Hosted by an American, this podcast lovingly tells stories behind various bits and bobs of traditional music. Most episodes are long, but shorter ones are being thrown into the mix. A really great podcast for those who have a love, or want to learn more about traditional Irish music.
Episode Highlight: The Story from the Guardian: Ireland's Shame: The Death of Sativa Halappanaver
An extremely important episode of this now-finished podcast. The story behind how Ireland amended its constitution by referendum to expand and protect the right to an abortion.
In Conclusion:
Going to Ireland was a really good thing for me. Not only did I travel to Europe again, but I also got to see friends, make new friends, and remember that the world is such a big and diverse space. It's diverse in bigger ways than an American hopping to Ireland, yes. It's good to remember that the world is also diverse in small ways in the tiniest corners. I always want to keep in mind how large and wonderful this world is- especially when it doesn't seem so wonderful.
As usual, find me on Instagram (Link here) and Twitter (Link here) if you want. Subscribe for these monthly updates and to see where Magpie goes!